Melting furnaces
Products
Leading-edge technology furnaces
for aluminum casthouse
With its modern melting technology, the SMS group company Hertwich Engineering has influenced the industry in recent years. Melting furnaces from Hertwich are characterized by energy efficiency and a high metal yield. The key figures for "green" aluminium melting. The heating system is either based on gas or more ecological by electricity.
Hertwich Engineering products include innovations for single-chamber furnaces, multi-chamber furnaces and Universal Rotary Tilting Furnaces (URTFs), but also chip remelting plants and scrap charging machines.
Together with casting and heat treatment lines as well as quality inspection and sawing- packaging equipment, we offer an automated plant concept for the entire production process: the Compact Type Remelt Plant (CTRP) – from scrap to billet.
For aluminum casting plants
Whatever your requirements, Hertwich supplies
the right type and size of machine to suit you:
For more information kindly get in touch via the contact form and mention the product you are interested in.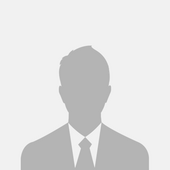 Sales Department
Hertwich Engineering GmbH
Sales Melting, Casting
Prof. Weinberger-Str. 6
5280 Braunau am Inn
Austria
Phone : +43 7722 806 - 1460